At Caribtours we all share a passion for our stunning destinations – throughout the year our dedicated team travel across the globe to keep an eye on our beloved resorts and a lookout for even more luxurious gems for your next dream getaway.

BAHIA DEL DUQUE, TENERIFE, SPAIN
Natalia, Destination Manager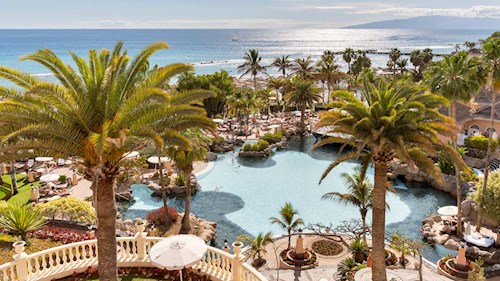 I went to Bahia del Duque for a relaxing family holiday with my husband and little boy, and what really stood out from the beginning was the amazing service from the staff , who went above and beyond to make us feel at home. The resort really had the 'wow factor', with its stunning architecture designed to look like an authentic Spanish village, and it was just a stone's throw from the beautiful sandy beach.

Our spacious oceanview suite off ered spectacular views of Tenerife, which lit up the landscape at night. The breakfast provided was out of this world, as was our decadent dinner at the La Brassier restaurant which is overseen by two-Michelin-star chef, Pierre Resimont. And my son was won over by the chocolate fountain, kids' cocktails and funky disco held at the fun-packed Kid's Club.

7 nights from €1,725 per person sharing a Double Room Garden View including breakfast.

OFFER: Save up to 20%

TAKE ME THERE > 


CORAL REEF CLUB, BARBADOS 
Fiona, Private Sales Manager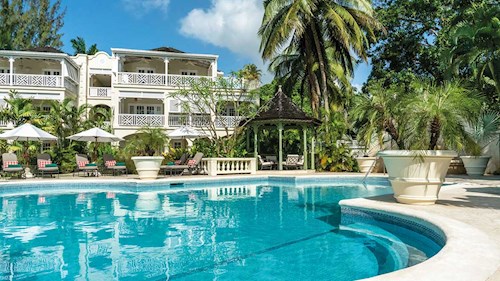 Upon arrival, as I ambled through the luscious garden, the headiest aroma from the casuarina and frangipani trees floated through the air, adding to the warm welcome of the O'Hara family who have lovingly tended to the resort for over 60 years.

The Coral Reef Club flawlessly captures the unique sights, sounds and tastes of the Caribbean whilst serving the finest in luxury accommodation. Our spacious Luxury Garden Cottage with private plunge pool stepped out onto the 12 acres of gorgeous garden, and was just a stone's throw from the powder-soft beach.

The highlight had to be the famous Thursday night barbecue which was followed by a fantastic fire-eating show and limbo dancing.

7 nights from €2,399 per person sharing a Garden Room Cottage including breakfast.

OFFER: Save up to 25%

TAKE ME THERE > 


THE SANDPIPER, BARBADOS 
Fiona, Private Sales Manager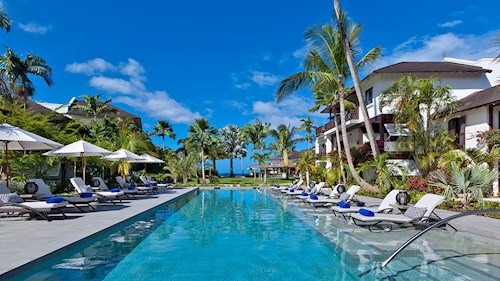 As sister resort of Coral Reef Club, I had high expectations for this elegant hotel and it did not disappoint. The Sandpiper is perched on a stunning sandy beach on the West Coast, softly caressed by sapphire seas and surrounded by tantalising tropical gardens.

The hospitable Bajan ambience is palpable and echoes the warm family vibe of its sister hotel. Our Two Bedroom Suite was very spacious and included a luxurious king size bed and beautiful balcony overlooking the seven acres of garden.

Their award-winning restaurant, sat adjacent to torch-lit tropical gardens and surrounded by serene koi ponds, serves eclectic food with Caribbean flair. The superb chili-marinated roast Caribbean shrimp dish deserves a special mention.

7 nights from €2,399 per person sharing a Garden Room including breakfast.

OFFER: Save up to 25%

TAKE ME THERE > 


SPICE ISLAND BEACH RESORT, GRENADA 
Jill, Destination Manager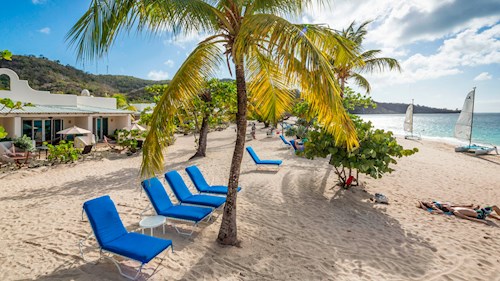 This trip marked my sixth visit to the sensational all-inclusive Spice Island. Positioned at the heart of Grand Anse Beach, it's a resort that has earned a special place in my heart.

The welcoming west-coast views across the tranquil sea immediately drew me in, as the friendly and dedicated staff escorted my husband and I to our Sea Grape Beach Suite, complete with panoramic ocean views and double hammock perched on the terrace.

Mojito in hand, it's the prime location to view those spectacular Grenada sunsets. The family-owned hotel prides itself on its contemporary aesthetic, but still maintains its traditional core values, hosting intimate manager's cocktail parties to honour guests and staff alike. The food is second to none, but the sublime fresh lobster roti deserves a special mention.

7 nights from €3,225 per person sharing an Oleander Oceanview/Garden Suite on All-Inclusive.

OFFER: Save 10% + Stay 7 Pay 6

TAKE ME THERE >


THE LANDINGS BY ELEGANT HOTELS, SAINT LUCIA 
Helen, Senior Travel Adviser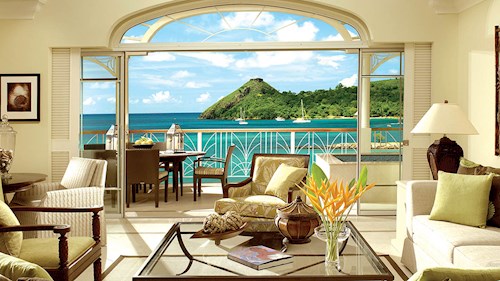 Imagine waking up in your lavish four poster bed and stepping out of your elegant Beachfront Villa Suite, straight onto the warm white sands surrounding the shimmering Rodney Bay; at the Landings Resort & Spa this dream is your beautiful reality. Upon arrival the luxurious feel is immediately apparent, with the resort's private yacht marina stretching out into the sapphire blue sea.

My friendly on-call personal butler wasted no time in showing me to my villa with its own private plunge pool, designer kitchen and opulent marble bathroom. I was encouraged to dine at the Callaloo beach restaurant and it did not disappoint - from goat curry to fresh Saint Lucian conch salad, the gourmet food was the cherry on top of my sensational stay.

7 nights from €2,179 per person sharing a One Bedroom Villa Suite Marina View including breakfast.

OFFER: Save up to 45%

TAKE ME THERE > 


LONG BEACH, MAURITIUS 
Amy, Travel Adviser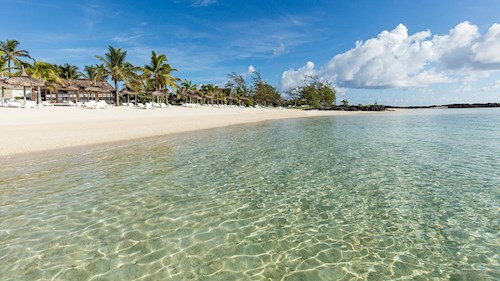 From the offset, this ravishing resort oozes style and contemporariness. Perched in pride of place on the silky soft white-sand beach, it delivers a fresh take on luxury. What stood out to me most was the large variety of activities available, from luxurious spa treatments for those holidaying at a more leisurely pace, to glass-bottom boat trips for avid explorers.

Children will delight at the kids' club which really does go the extra mile to keep the little ones entertained. From pizza-making to archery lessons, they'll be spoilt for choice with the activities on offer. Families will also love the enthralling nature walks, which offer the chance to take in native plants, animals and insects.

7 nights from €2,399 per adult and £529 per child sharing a Junior Suite on Half Board.

OFFER: Save up to 50%

TAKE ME THERE > 



Book by 07 Feb 2020.

Prices are based on two adults sharing and include return flights, private transfers (shared for boat and seaplane) and access to a Dublin airport lounge.

If you'd like to find out more about any of our luxury hotels and resorts, or to make an enquiry, give one of our expert travel advisers a call on 01 431 9700 or fill out the form below.