Claire, our Head of Marketing, is dreaming of her multi-generational family holiday and shares her recommendations from the team…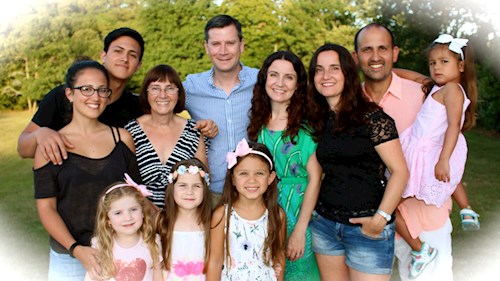 As I write this blog, I should have been away on holiday with my family including husband and two girls ages 10 and seven, along with my mum, my twin sister and her family with two girls of similar ages as well as her two older stepchildren.

Although I appreciate we are in a fortunate position to be well, at home together, able to still work safely from home, and carry on as best as possible, I can't help feel disappointed that we aren't all seeing each other and enjoying many of the things we have been looking forward to. Although again I appreciate it's not a big sacrifice in the grand scheme of things right now, we will still be missing out on planned holidays that we have spent weeks, or even months, counting down the days to.

So, to get us through the disappointment, we have been enjoying many FaceTime group chats and talking about our future holidays together. I find myself looking through our collection of amazing destinations and hotels, not just from a marketing perspective, but also to consider where we could go as an extended family, with three generations to cater for. Discussing with our expert Travel Advisors and Product team, we came up with a selection of suitable destinations and hotels, including resorts with varied room options, activities for all, and somewhere to simply sit back and relax.

For the Caribbean, a top recommendation was Sea Breeze Beach House by Ocean Hotels in Barbados which has a contemporary fresh new beach house feel following an extensive renovation. This luxury, All-Inclusive, family-run boutique hotel has a stunning 1,000-foot stretch beachfront location and is only 15 mins from the airport. The adults would be content just sinking into the memory foam loungers, cocktails in hands, but there's actually plenty for youngsters too, including a great kids' club, teen lounge, family pool and plenty of complimentary non-motorised watersports to enjoy as well as additional arranged beach games. My sister and I would really benefit from the Caribbean Beach Fit classes, and I know my mum would enjoy a resort walk to Oistins, and we could all do the Kayak Snorkelling Tour.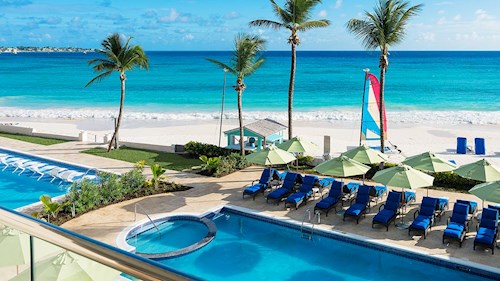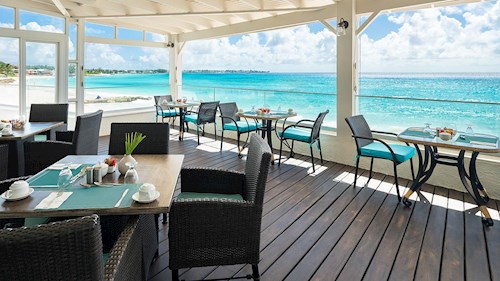 One of our most popular hotels, Blue Waters, Antigua is perfect for families, as they have a variety of room types to suit different budgets. The Cove Suites or one of the Villas come personally recommended by our expert team, as they have plenty of space but with all the benefits of staying in a hotel. Pelican House consists of two stylish three-bedroom villas with a shared pool or, booked in its entirety, a generous six-bedroom villa, which would allow us to all stay together. The other major attractions for families are the stunning sheltered cove beaches, ideal for snorkelling, and the dining options. Dinnertime with the family can sometimes be a meal in itself; Blue Waters' early dining option, special children's buffet (available on a seasonal basis) and dedicated menu, is designed with a younger audience in mind, aiming to make family mealtimes more manageable. Thinking of my mum, she would be in her element amongst the acres of stunning tropical gardens. So there really is something for everyone.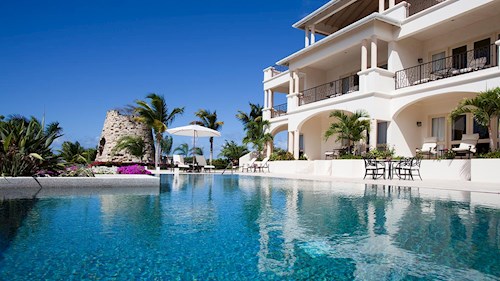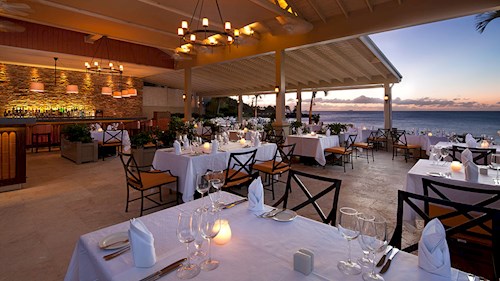 Our Product Manager for Indian Ocean recommended I also looked into a holiday to Mauritius and a stay at Long Beach. The family rooms there are just brilliant; they even offer two kids up to 11 years old to stay free of charge in the Junior Suite. They also have fantastic Family Suites, which are spacious enough to fit two adults and three kids or two adults and two teens. The Family Suites offer excellent added value for adults including a 30-minute massage and a complimentary babysitter service during the massage. This luxurious resort offers a great balance of relaxation and activity with the spa and activities on offer. With a weekly sports programme including aqua gym, badminton, yoga and Zumba, and classes as diverse as painting and pastry making, we will all be kept occupied, even mum who loves painting and baking. Plus the kids will make the most of the climbing wall and just about every watersport on offer. Our team also love the sociable central piazza which has a real buzz in the evenings and a great place to mix and mingle with fellow holidaymakers.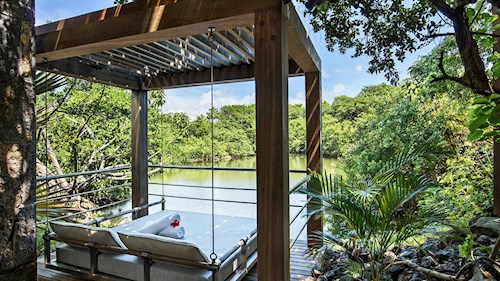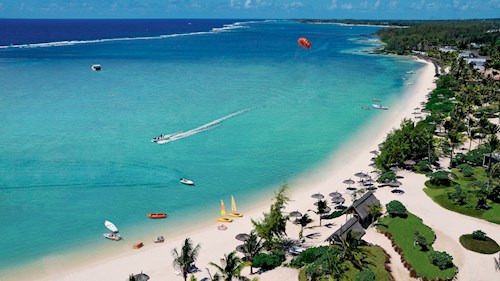 Looking at European family holiday destinations Pine Cliffs in Portugal is widely recognized as one of the most luxurious resorts in Europe with its many awards including Best Family Resort, and is also a favourite amongst our team. Beautifully poised on a clifftop above a golden-sand beach, it offers stunning views with the beach can be accessed via a scenic walkway and panoramic elevator leading to a private area reserved for resort guests. It's a great choice in terms of space, as they offer up to three-bedroom Residences and four-bedroom Townhouses. For family's keen to explore their holiday destination like ours, Pine Cliffs offer a programme of tailored local experiences to guide you through the heritage, cuisine, and landscape of Portugal. They also run the Annabel Croft Tennis Academy which is perfect for tennis lovers and those looking to perfect their skills.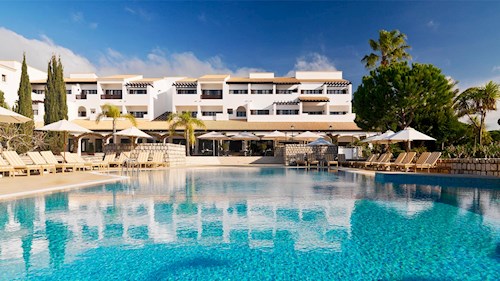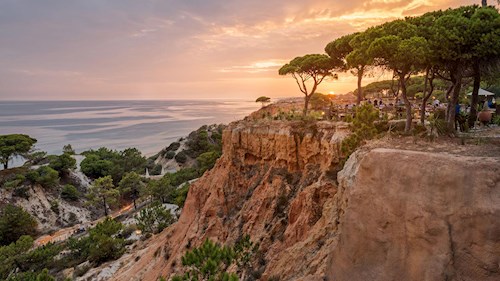 IKOS Dassia in Corfu is a great option too with their stunning three-bedroom Villas each with a private pool and is also fantastic value for families, with it being on an All-Inclusive basis. It is well located on a beautiful white-sand beach flanked by olive and pine trees, just 15 minutes away from picturesque Corfu Town and only 20 mins from the airport. The All-Inclusive offering is fabulous, with menus crafted by Michelin-star chefs and fine dining to please all palates. Our team recommend booking a table at Ouzo for a truly Greek experience and for even more options, using the shuttle bus to travel into the old town and dine out at one of the restaurants included in the All-Inclusive plan. There is a range of activities on land and water, including tennis, aqua aerobics, yoga, water polo, canoeing and beach volleyball. One of the amazing extras for us is the evening entertainment on offer, with musicals, movies, children's shows and live music, which I am sure will entertain us all!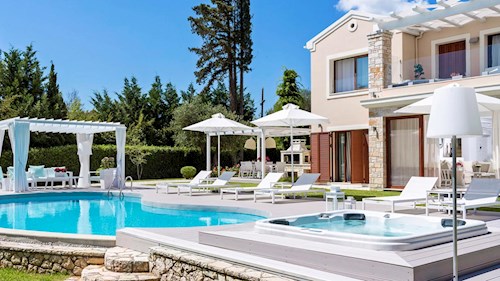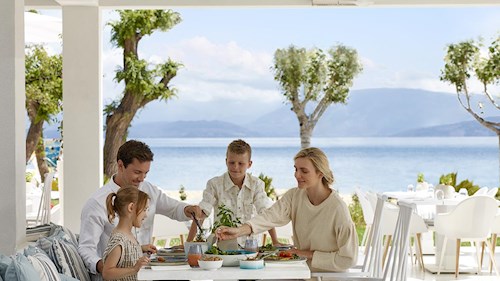 My kids aren't too keen on sunbathing so would prefer a holiday with an abundance of kids' activities like what's on offer at LUX* Grand Gaube in Mauritius. The kids' club offers daily programmes for those aged three to 11 with expert supervision and more than enough to keep young minds inspired. From Cake Boss decorating to Junk Art Gallery classes and even an outdoor Cinema Paradiso for movies under the stars. Although our kids don't fit into the older category yet, teens aged between 12 and 17 also have their own dedicated activities including bike rides to explore the neighbourhood and immerse themselves in island life.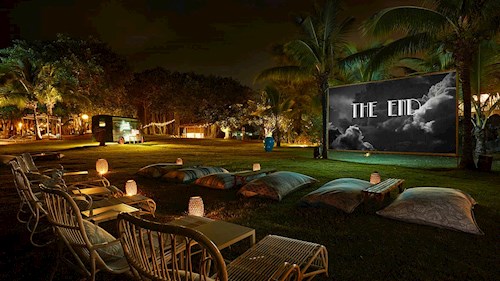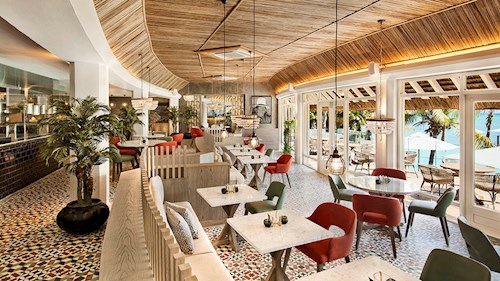 I love the family accommodation offering at Saint Peter's Bay Luxury Resort & Residences in Barbados and have been lucky enough to stay there myself; the luxurious beachfront apartments here are adorned with spacious terraces each with hot tub. I loved coming back to the room at the end of the day and enjoying a drink taking in the fantastic views. The staff are so friendly and helpful too. It's a great base for an independent family looking to explore the island, enjoy local restaurants and have plenty of space, as the rooms provide fully equipped kitchens and other amenities. My kids would love the lagoon-style swimming pools, complimentary non-motorised watersports and snorkelling with turtles in the crystal-clear waters. Not only has a stunning sandy beach but it's also home to nesting green turtles. During the months of mid-May to late-October, you'll likely have the privilege of witnessing the adorable young take their first uncertain steps towards the sea. You can also benefit from the use of the resort's complimentary water taxi to visit historic Speightstown which would keep my mum happy, plus visit the sister resort Port Ferdinand and surrounding attractions and restaurants.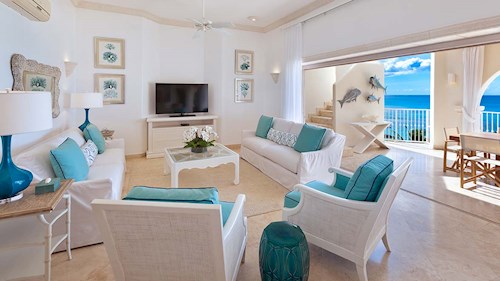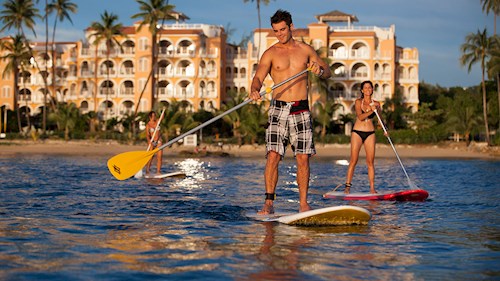 Another Caribbean option I would love to take the family to is Windjammer Landing Villa Beach Resort in Saint Lucia; Windjammer is great for extended families with villas that will accommodate up to 12 people. It provides the best of both worlds with the privacy and comfort of your own villa, along with all the benefits of a luxury resort which has all the beauty and charm of a picturesque Mediterranean village. The resort is situated on a lovely beach and has all the facilities you could want and more, including four swimming pools, two children's pools, two floodlit tennis courts, a fully-equipped gym, yoga deck, games room, mini-mart and complimentary watersports, even tube rides! There's a lovely spa for the grown-ups and a fun kids club for younger guests. The All-Inclusive options are recommended to take advantage of the five restaurants and four bars which offer a wide variety of cuisine and ambience.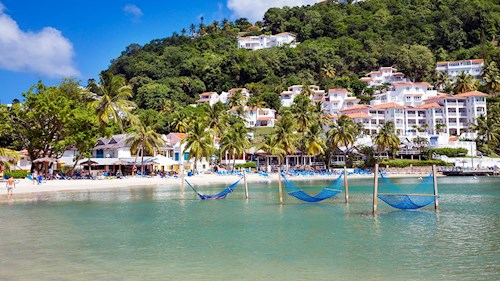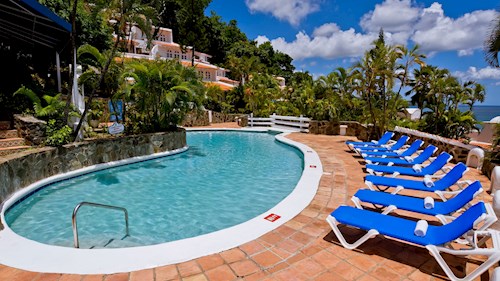 These are the destinations I'm dreaming of and looking forward to visiting when this is all over. I take comfort in the fact we are all in this together; we will get through this and come out stronger the other side, but for now, it's time to dream.
If you'd like to find out more about any of these hotels or to make a holiday enquiry, give our friendly Travel Advisers a call on 01 431 9700 or fill out the form below.