We are old hands when it comes to creating luuxry honeymoons. Caribtours, established in 1979, is the UK's leading provider of luxury holidays to the Caribbean, Mexico, Indian Ocean and Arabia. We know that no two couples are the same, and our team will ensure that your honeymoon is exclusively designed for you.

Arrive In Style
For a memorable trip from the moment you leave your home, let us arrange a luxury chauffeur transfer to the airport. Once you've checked in, relax in a private lounge with our compliments. And the VIP treatment doesn't have to stop there, as many of our destinations now offer a fast track service on arrival which, for a small fee, will whisk you through immigration and have you on the beach in no time.
Stay In Luxury
Our passionate team know our destinations inside-out, and they can tell you where to find the most secluded honeymoon suite in the Caribbean, the best beach in the Maldives for a romantic candlelit dinner, or the most enticing spa in the Seychelles. You can opt for your own private villa, a suite with your own pool and personal butler, or a penthouse with every possible luxury. And if you're looking for a more active escape, we can recommend hotels with world-class golf courses, watersports to get the adrenaline pumping, and activities as diverse as ziplining, paragliding and horse riding.

It's A Twin Thing
With so many beautiful places to choose from, why limit your honeymoon to just one destination? The Caribbean is perfect for a bit of island hopping, while laid-back Bermuda makes for a great twin centre with a bustling US city like New York or Boston. The fantastic air links from the Middle East allow you to combine the opulence and modernity of Dubai with the tropical paradise of Mauritius, or you can pair the authentic Arabian charm of Oman with the powder white sands and turquoise waters of the Maldives.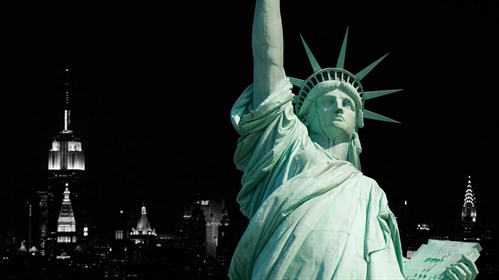 Take A Tour
If you're looking for more than just a beach break, why not combine a stay at one of our luxurious hotels with a private tour and get acquainted with the local culture? We can arrange unforgettable journeys to visit Mayan ruins in Mexico, discover ancient Buddhist relics in Sri Lanka or sleep in a tent under the stars in Oman's rugged interior.

Something Special
From Champagne and chocolate-covered strawberries in your room when you arrive, to a private dinner on the beach and a heavenly couple's massage, the list of special extra touches we can arrange is endless. And if you want us to organise a little surprise for your other half, don't worry - you can count on us to keep it under wraps.