ERLet us inspire your next holiday. Scroll down for our latest special offers and discounts on holidays to the Caribbean, Mexico, Europe, Indian Ocean, Arabia and more.

Whether you're looking to travel during a certain time period, such as Christmas or the school holidays, or you have a certain destination in mind, such as Europe or the Caribbean, keep an eye on the below each week.  From discounts to upgrades, added extras and complimentary treats, there are always offers within the world of luxury travel, and our talented team will make sure you're always among the first to know.

Give our expert travel advisers a call on 01 431 9700 to start planning your next luxury holiday.   

OUR TOP CARIBBEAN & MEXICO OFFERS


Tamarind by Elegant Hotels, Barbados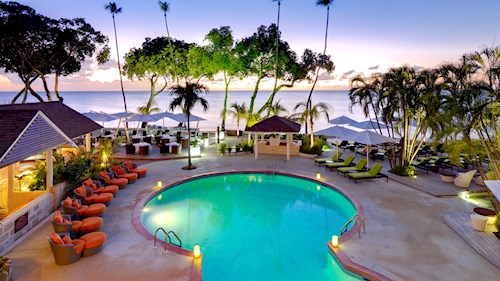 7 nights from €2,399 per person sharing a Pool/Garden View room on All-Inclusive.
OFFER: Save 40%.
STAY: 22 Oct - 20 Dec 2021
Flying with Aer Lingus from Dublin via Manchester. 

TAKE ME THERE > 


The Fairmont Royal Pavilion, Barbados




7 nights from €3,899 per person sharing a Luxury Oceanfront Room including breakfast.
Offer: Save 30%
Stay: 01 Nov - 16 Dec 2021
Flying with Aer Lingus from Dublin via Manchester. 

TAKE ME THERE >  

Colony Club By Elegant Hotels, Barbados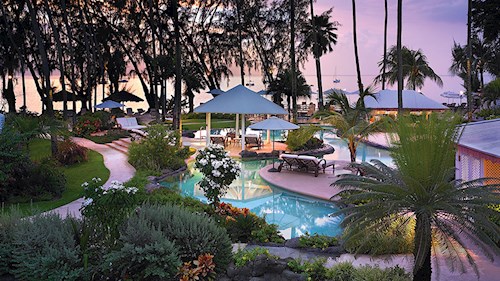 7 nights from €2,349 per person sharing a Pool/Garden View room including breakfast.
OFFER: Save 25%.
STAY: 22 Oct - 20 Dec 2021.
Flying with Aer Lingus from Dublin via Manchester. 

TAKE ME THERE > 

Bougainvillea, Barbados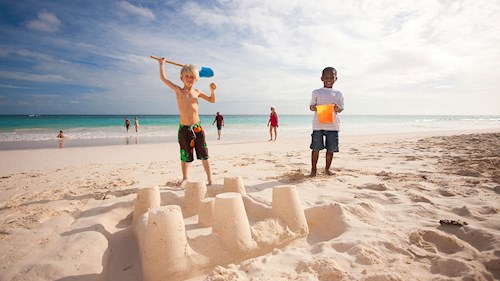 7 nights from €1,499 per person sharing a Deluxe Studio on Room Only.
OFFER: Save 30%.
STAY: 20 Oct - 20 Dec 2021.
Flying with Aer Lingus from Dublin via Manchester. 

TAKE ME THERE > 

O2 Beach Club & Spa, Barbados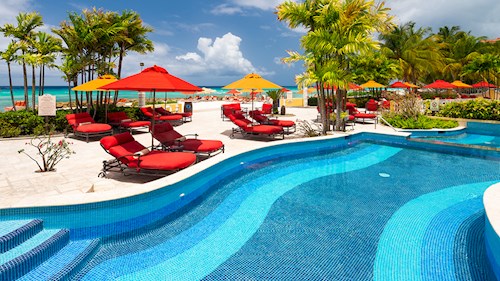 7 nights from €2,425 per person sharing a Club Room on All-Inclusive. 
OFFER: Save up to 50%. 
STAY: 01 Sep-31 Oct 2021.
Flying with Aer Lingus from Dublin via Manchester. 


Hard Rock Hotel & Casino Punta Cana, Dominican Republic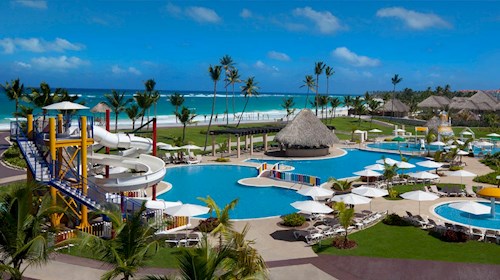 7 nights from €2,099 per person sharing a Caribbean Suite King on All-Inclusive.
OFFER:  Save up to 40% 
STAY: 01 Aug - 17 Dec 2021 & 04 Jan - 31 May 2022

TAKE ME THERE > 


Round Hill Hotel & Villas, Jamaica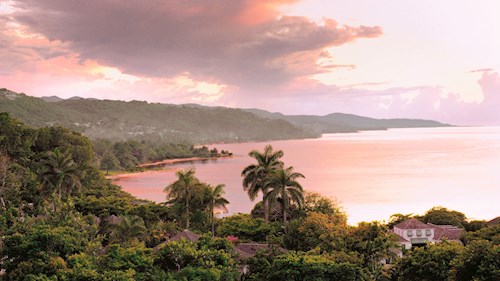 7 nights from €2,265 per person sharing a Villa Garden Room on Room-Only. 
OFFER: Save 10% + Stay 7 Pay 5 + $50USD Food & Beverage credit.
STAY: now - 22 Nov, 29 Nov - 19 Dec 2021 & 4 Jan - 16 Feb 2022

TAKE ME THERE >


Fairmont Mayakoba, Mexico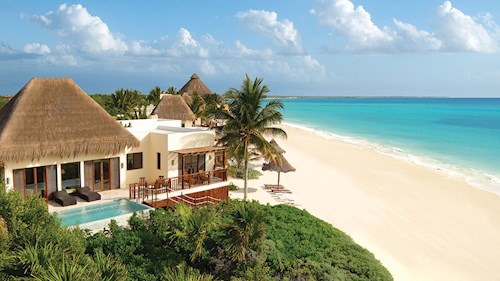 7 nights from €1,925 per person sharing a Fairmont Room King including breakfast.
OFFER: Save up to 30%.
STAY: now - 21 Dec 2021

TAKE ME THERE >


OUR TOP INDIAN OCEAN & ARABIA OFFERS 

Huvafen Fushi, Maldives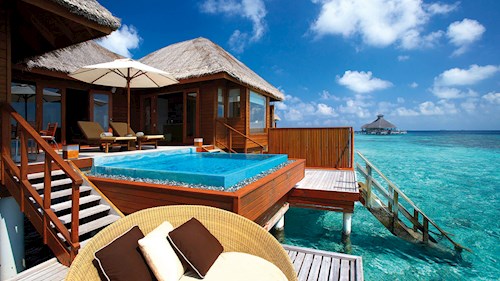 7 nights from €4,589 per person sharing a Beach Bungalow with Pool on Half Board
Offer: Save 45% + Complimentary upgrade to Half Board included 
Stay: now - 31 Oct 2021

TAKE ME THERE >


Coco Palm Dhuni Kolhu, Maldives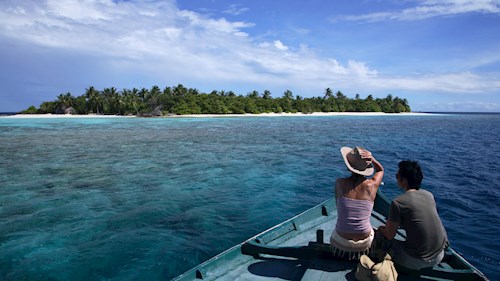 7 nights from €2,389 per person sharing a Sunset Beach Villa on All-Inclusive
Offer: Stay 7 pay 5 + Save up to 15% + Complimentary Upgrade to All-Inclusive included 
Stay: now - 26 Dec 2021

TAKE ME THERE >

One & Only Le Saint Geran, Mauritius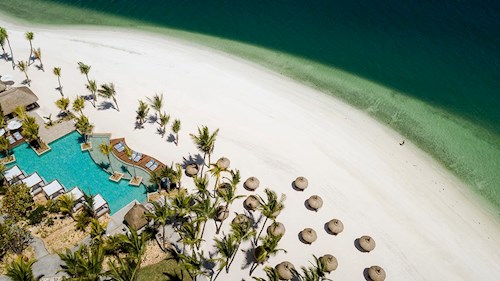 7 nights from €4,019 per person sharing Lagoon Room on Half Board.
OFFER: Save up to 30% + Complimentary Half Board  
STAY: 11 Apr - 22 Oct 2022 

TAKE ME THERE >


OUR TOP EUROPE OFFERS


Elounda Mare Hotel Relais & Châteaux, Crete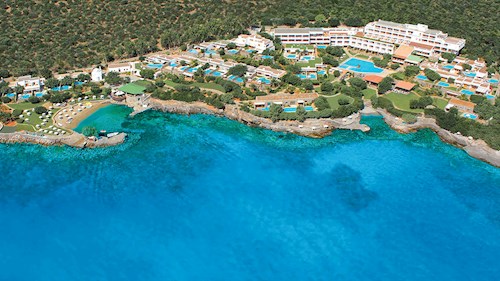 7 nights from €1,379 per person sharing a Twin Room Sea View including breakfast. 
Offer: Save up to 15% + One 60 min Six Senses Spa Signature Massage per person per stay.
Stay: 24 Sep - 30 Oct 2021

TAKE ME THERE >


Myconian Kyma, Santorini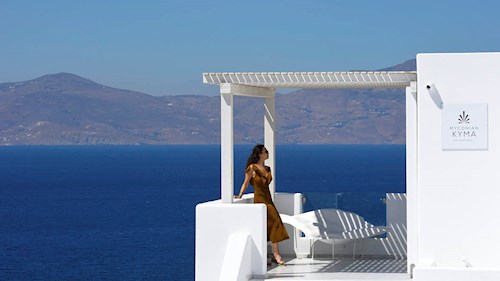 7 nights from €1,169 per person sharing a Deluxe Double Room Garden View including breakfast.
Offer: Save 15% 
Stay: now - 30 Oct 2021

TAKE ME THERE >


Pine Cliffs, A Luxury Collection Resort, Algarve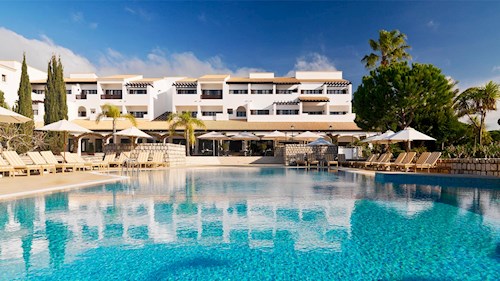 7 nights from €935 per person sharing a Deluxe Room Resort View including breakfast. 
Offer: Save up to 20% 
Stay: now - 06 Jan 2022

TAKE ME THERE >


Sani Club, Halkidiki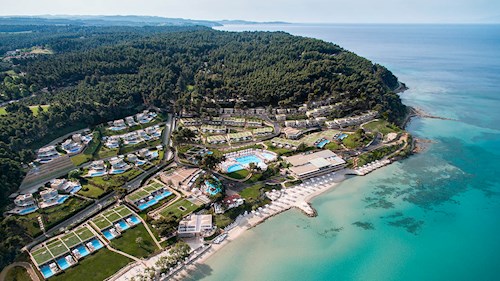 7 nights from €1,975 per person sharing a Double Room Garden View on Half Board. 
Offer: Save 10% 
Stay: 21 Aug - 27 Sep 2021 

TAKE ME THERE >

All prices are based on two adults sharing, unless otherwise stated, and include return flights, private transfers (shared for boat and seaplane) and the use of an airport lounge (where available). All prices are a guide and are from prices based on low season dates and offers are available on selected travel dates, and room types and are subject to change and availability. Displayed prices and special offers are applicable to new enquiries and bookings only. 

If you'd like to find out more about these offers, contact our expert travel advisers on 01 431 9700 or fill out the form below.