We have a host of complimentary room and meal plan upgrades to make your 2019 luxury holiday all the more special. 

CARIBBEAN & MEXICO LUXURY OFFERS

FAIRMONT MAYAKOBA, MEXICO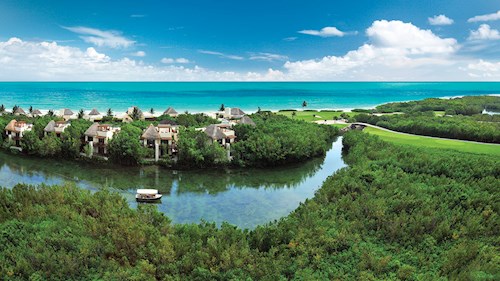 7 nights from €2,279 per person sharing a Fairmont View Room including breakfast.
EXCLUSIVE OFFER: Save up to 20% + complimentary room upgrade + 25% off spa treatments
STAY: 04 Jan - 22 Dec 2019


PETIT ST VINCENT, ST VINCENT AND THE GRENADINES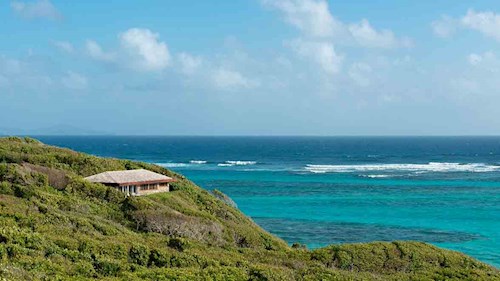 7 nights from €4,949 per person sharing a One Bedroom Cottage on All-Inclusive.
OFFER: Stay 7 Pay 5 + complimentary upgrade to All-Inclusive
STAY: 01 Jun - 31 Jul 2019


BEQUIA BEACH HOTEL, ST VINCENT & THE GRENADINES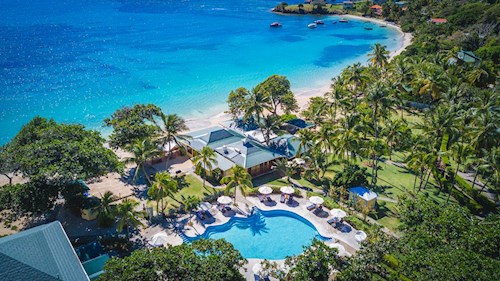 7 nights from €2,195 per person sharing a Classic Room including breakfast.
OFFER: Save 15% + complimentary room upgrade
STAY: 01 Mar - 31 Aug 2019


MANDARIN ORIENTAL, ST VINCENT & THE GRENADINES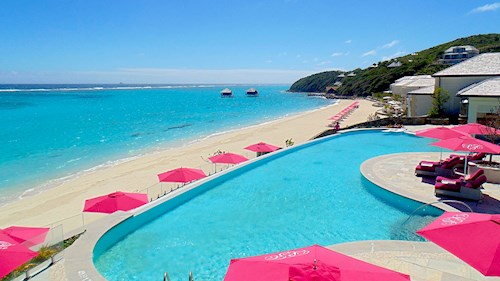 7 nights from €4,759 per person sharing a One Bedroom Oceanview Suite including breakfast.
OFFER: Stay 5 Pay 4 + complimentary upgrade to One Bedroom Beachfront Suite + US$500 food & beverage credit
STAY: May, Jun & Sep 2019


YOUNG ISLAND, ST VINCENT & THE GRENADINES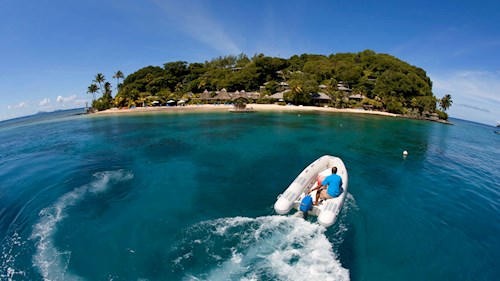 7 nights from €2,449 per person on All-Inclusive.
EXCLUSIVE OFFER: Save 25% + Stay 5 Pay 4 + two-category room upgrade + massage for two
STAY: 01 Apr – 19 Dec 2019


JADE MOUNTAIN, SAINT LUCIA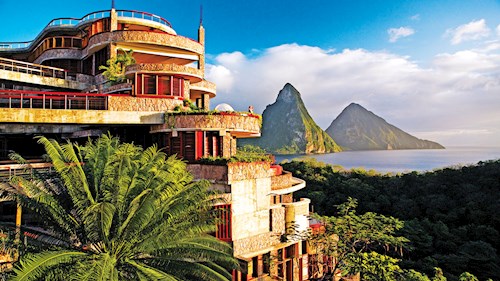 7 nights from €4,749 per person sharing a Sky Jacuzzi Suite on All-Inclusive.
OFFER: Stay 5 Pay 4 + complimentary All-Inclusive
STAY: 04 Jan - 21 Dec 2019


EUROPE LUXURY OFFERS

ANANTARA VILAMOURA ALGARVE RESORT, PORTUGAL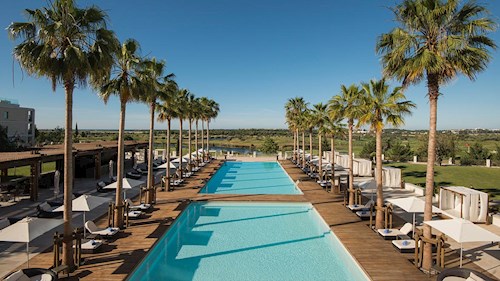 7 nights from €1,069 per person sharing a Deluxe Room on Half Board.
EXCLUSIVE OFFER: Save 25% + complimentary Half Board + unlimited access to Anantara Spa Vitality Pool
STAY: 01 Apr - 31 Oct 2019


ANNABELLE, CYPRUS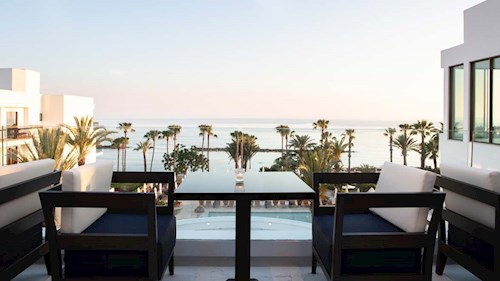 7 nights from €1,289 per person sharing an Inland View Room on Half Board.
OFFER: Save up to 15% + complimentary Half Board
STAY: 01 Apr - 31 Oct 2019


DAIOS COVE, CRETE, GREECE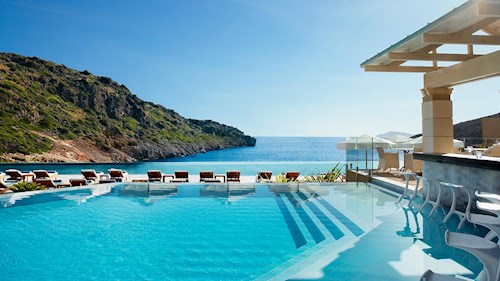 7 nights from €1,525 per adult and €449 per child sharing a Deluxe Sea View Room with Individual Pool on Half Board.
OFFER: Save up to 35% + complimentary room upgrade
STAY: 12 Apr - 03 Nov 2019


PORTO SANI, HALKIDIKI, GREECE




7 nights from €1,265 per person sharing a Garden View Suite on Full Board.
OFFER: Save up to 20% + complimentary Full Board
STAY: Selected dates between 25 Apr - 28 Oct 2019


BLUE PALACE, A LUXURY COLLECTION RESORT & SPA, CRETE, GREECE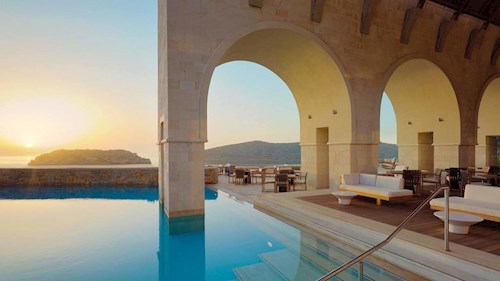 7 nights from €1,549 per person sharing a Sea View Superior Bungalow on Half Board.
OFFER: Save up to 20% + complimentary Half Board
STAY: 19 Apr - 31 Oct 2019


INDIAN OCEAN & ARABIA LUXURY OFFERS

JA MANAFARU, MALDIVES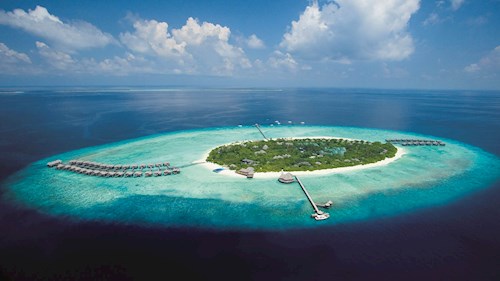 7 nights from €2,985 per person sharing a Water Villa including breakfast.
OFFER: Save 50% + complimentary seaplane transfers + villa upgrade
STAY: 11 Jan - 23 Dec 2019


HUVAFEN FUSHI, MALDIVES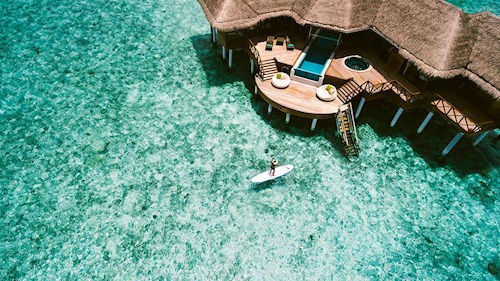 7 nights from €3,935 per person sharing a Beach Bungalow with Plunge Pool on Half Board.
OFFER: Save up to 40% + complimentary Half Board + special benefits
STAY: 11 Jan - 26 Dec 2019


ATMOSPHERE KANIFUSHI, MALDIVES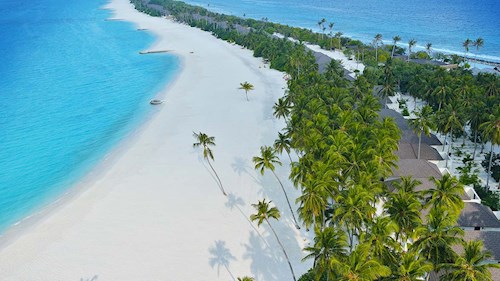 7 nights from €3,469 per adult and €1,355 per child sharing a Sunset Junior Suite on All-Inclusive.
OFFER: Stay 7 Pay 5 + save 20% + upgrade to Sunset Junior Suite + children stay free
STAY: 29 Apr - 31 Oct 2019


ONE&ONLY THE PALM, DUBAI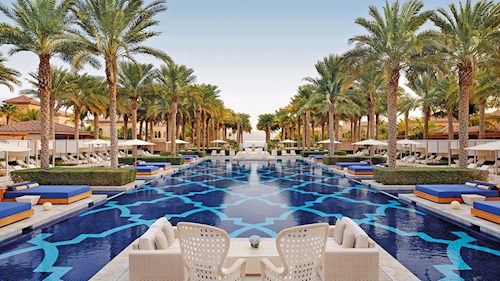 3 nights from €1,489 per person sharing a Palm Manor House Premier Room on Half Board.
OFFER: Save up to 40% + complimentary Half Board + Aquaventure waterpark pass
STAY: 03 Jan 2019 - 07 Jan 2020


ONE&ONLY ROYAL MIRAGE, DUBAI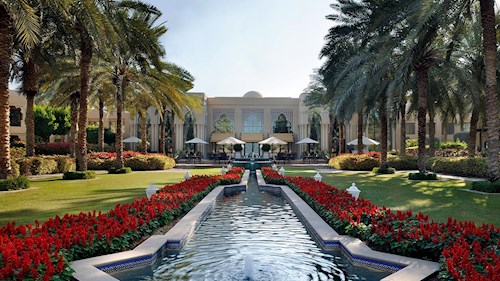 3 nights from €1,225 per person sharing a Palace Superior Deluxe Room on Half Board.
OFFER: Save up to 40% + complimentary Half Board + Aquaventure waterpark pass
STAY: 08 Jan 2019 - 07 Jan 2020


RAFFLES SEYCHELLES, PRASLIN ISLAND, SEYCHELLES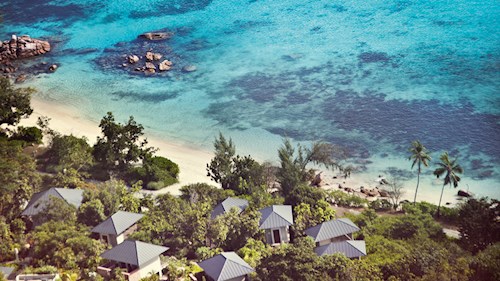 7 nights from €3,965 per person sharing a Gardenview Pool Villa on Half Board.
OFFER: Save up to 30% + complimentary Half Board
STAY: 10 Jan - 12 Apr, 28 Apr - 31 Jul or 01 Sep - 25 Dec 2019


COCO PALM DHUNI KOLHU, MALDIVES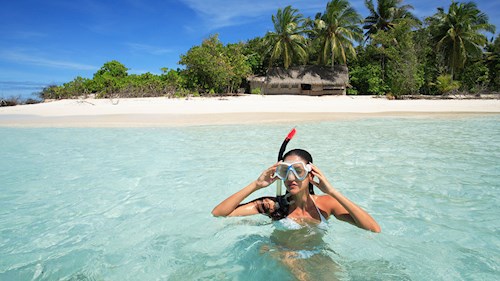 7 nights from €2,285 per person sharing an Ocean Front Villa on All-Inclusive.
OFFER: Save up to 35% + complimentary All-Inclusive
STAY: 08 Jan - 31 Oct 2019


KANUHURA, MALDIVES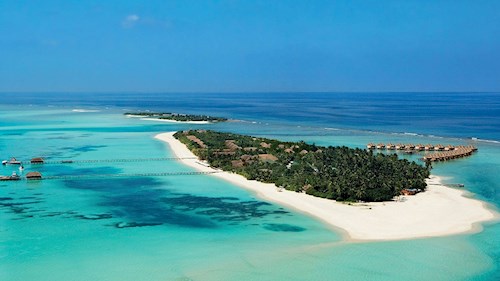 7 nights from €3,485 per person sharing a Beach Bungalow on Full Board.
OFFER: Save 35% + complimentary Full Board + £100 saving per booking
STAY: 28 Apr - 28 Sept 2019


SHANGRI-LA BARR AL JISSAH RESORT & SPA, OMAN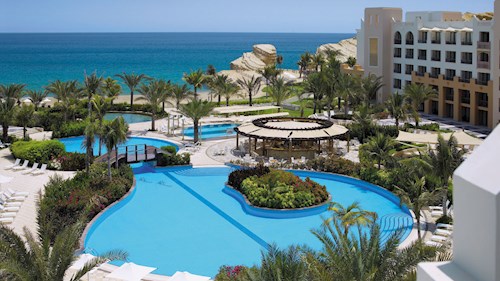 5 nights from €1,389 per person sharing an Al Waha Superior Seaview Room including breakfast.
EXCLUSIVE OFFER: Save 35% + complimentary room upgrade + 20% off spa & watersports
STAY: 06 Jan 2019 - 30 Sep 2020


SHANGRI-LA AL HUSN RESORT & SPA, OMAN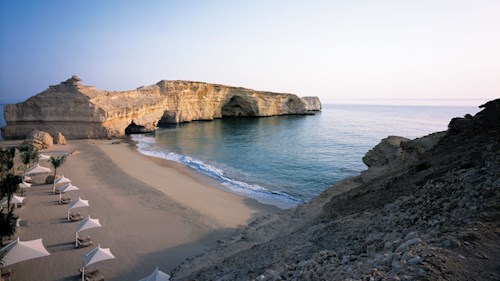 5 nights from €1,735 per person sharing a Deluxe Seaview Room including breakfast.
EXCLUSIVE OFFER: Save 35% + complimentary room upgrade + 20% off spa & watersports
STAY: 06 Jan 2019 - 30 Sep 2020


SHANGRI-LA' S LE TOUESSROK RESORT & SPA, MAURITIUS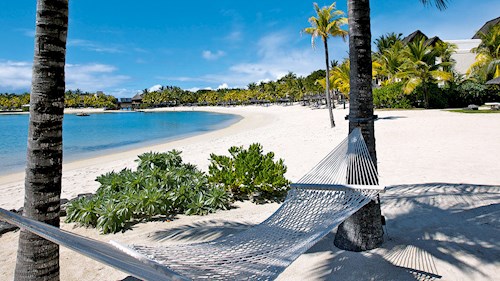 7 nights from €2,275 per person sharing a Deluxe Ocean View Room on Half Board.
OFFER: Save up to 35% + complimentary Half Board
STAY: 04 May - 21 Sep 2019


All prices include return scheduled flights, private transfers (shared for boat and seaplane) and the use of a UK airport lounge (where available).

Book by 08 February 2019. If you'd like to find out more about these offers or to book your next luxury tailor-made holiday, give our expert travel advisers a call on 01 431 9700 or fill out the enquiry form below.