Take a look at these great value offers with savings of up to 40% or more in The Caribtours Sale.


CARIBBEAN & MEXICO LUXURY OFFERS

TREASURE BEACH BY ELEGANT HOTELS, BARBADOS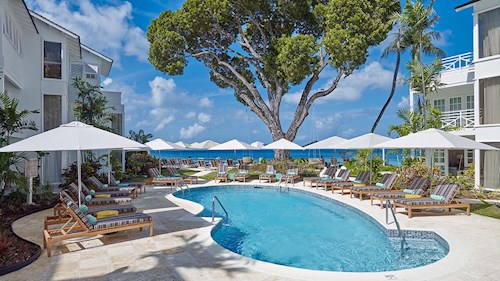 7 nights from €1,849 per person sharing a Garden View One Bedroom Suite including breakfast.
OFFER: Save up to 45%
STAY: 05 Jan 2019 - 04 Jan 2020


COLONY CLUB BY ELEGANT HOTELS, BARBADOS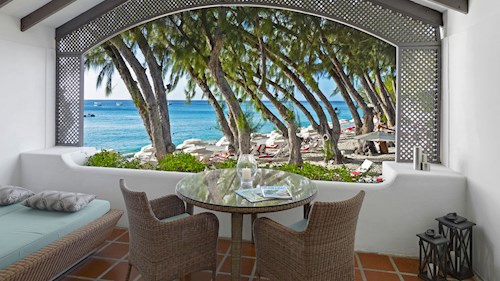 7 nights from €1,985 per person sharing a Pool/Garden View Room including breakfast.
OFFER: Save up to 40%
STAY: 05 Jan 2019 - 04 Jan 2020


THE HOUSE BY ELEGANT HOTELS, BARBADOS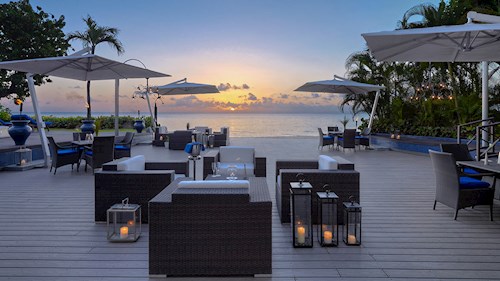 7 nights from €3,119 per person sharing a Garden View Junior Suite including breakfast.
OFFER: Save up to 40%
STAY: 05 Jan 2019 - 04 Jan 2020


HODGES BAY RESORT & SPA BY ELEGANT HOTELS, ANTIGUA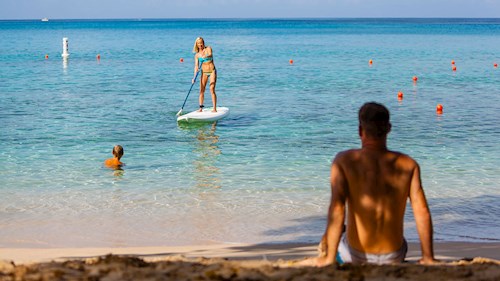 7 nights from €2,029 per person sharing a Pool/Garden View Junior Suite including breakfast.
OFFER: Save 50%
STAY: 05 Jan 2019 - 04 Jan 2020


BODYHOLIDAY, SAINT LUCIA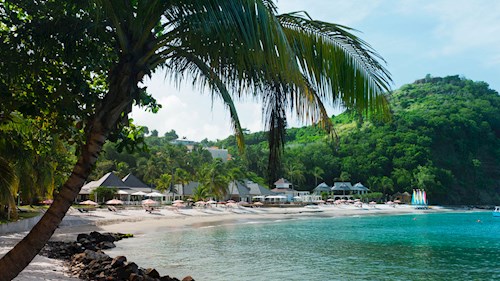 7 nights from €3,075 per person sharing a Luxury Garden View Room on All-Inclusive.
OFFER: Save up to 40%
STAY: 03 Jan 2019 - 05 Jan 2020


RENDEZVOUS, SAINT LUCIA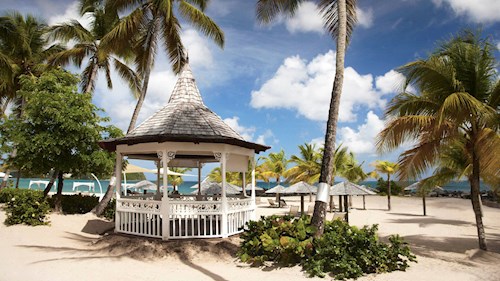 7 nights from €2,285 per person sharing a Premium Garden View Room on All-Inclusive.
OFFER: Save up to 45%
STAY: 14 Apr - 21 Dec 2019


FAIRMONT ROYAL PAVILION, BARBADOS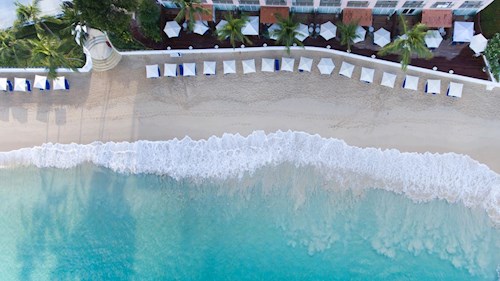 7 nights from €2,759 per person sharing a Luxury Oceanfront Room including breakfast.
OFFER: Save up to 40% + complimentary VIP Fast Track + up to US$150 resort credit
STAY: 06 Jan 2019 - 12 Apr 2020


THE LANDINGS BY ELEGANT HOTELS, SAINT LUCIA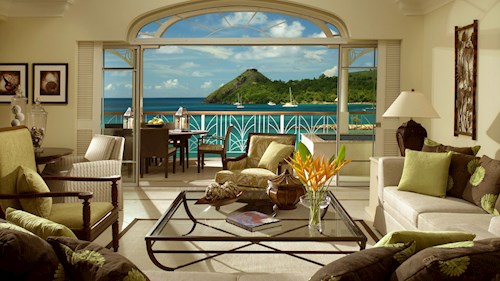 7 nights from €2,159 per adult and €999 per child sharing a One Bedroom Villa Suite Marina View including breakfast.
OFFER: Save up to 50% + kids under 12 eat free when sharing with adults on All-Inclusive
STAY: 21 Apr - 16 Dec 2019


BLUE WATERS RESORT & SPA, ANTIGUA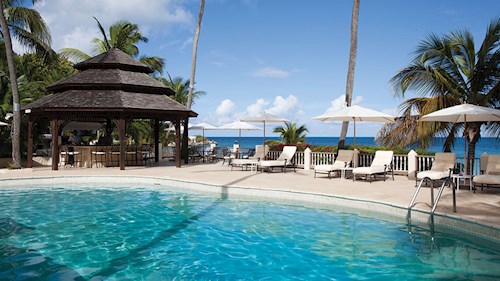 7 nights from €1,989 per adult and €855 per child sharing a Superior Hillside Room including breakfast.
OFFER: Save up to 40% + first child stays & eats free
STAY: 21 Apr - 19 Dec 2019


GRAND VELAS RIVIERA MAYA, MEXICO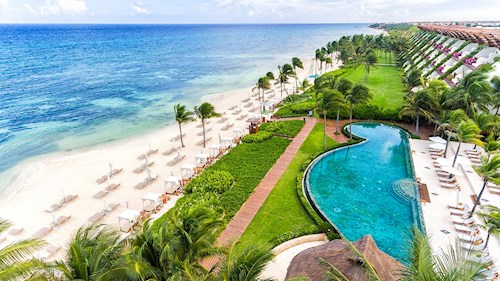 7 nights from €3,325 per adult and €729 per child sharing a Zen Grand Suite Jungle View on All-Inclusive.
OFFER: Save up to 40% + kids stay free + complimentary return private transfers + US$50 spa credit per adult
STAY: Now - 18 Dec 2019


SEA BREEZE BEACH HOUSE, BARBADOS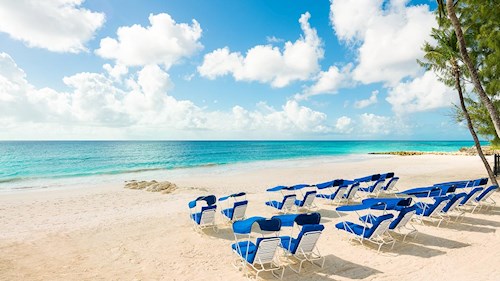 7 nights from €2,259 per adult and €855 per child sharing a Classic Standard Room on All-Inclusive.
OFFER: Save up to 50% + up to two children stay & eat free + two complimentary 45-minute spa treatments per room
STAY: 06 Jan 2019 - 05 Jan 2020


OCEAN TWO RESORT & RESIDENCES, BARBADOS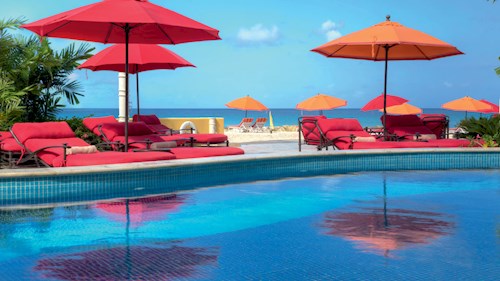 7 nights from €1,785 per adult and €855 per child sharing a One Bedroom Oceanfront including breakfast.
OFFER: Save up to 50% + up to two children stay & eat free + up to US$125 resort credit per room
STAY: 06 Jan 2019 - 05 Jan 2020


CARLISLE BAY, ANTIGUA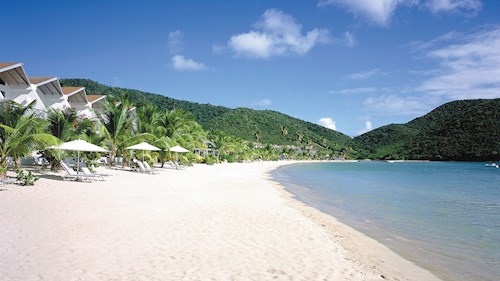 7 nights from €2,899 per adult and €799 per child sharing a Garden Suite including breakfast.
OFFER: Save up to 40%
STAY: 23 Apr - 30 Nov 2019


ZOËTRY AGUA PUNTA CANA, DOMINICAN REPUBLIC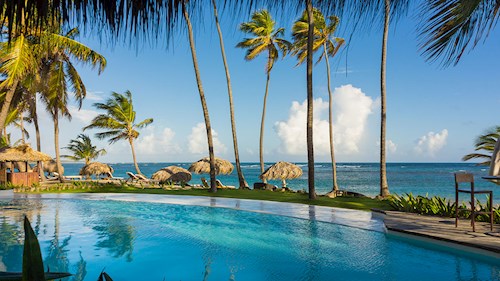 7 nights from €2,249 per person sharing a Romantic Junior Suite Garden View on All-Inclusive.
OFFER: Save up to 47%
STAY: 02 Jan - 22 Dec 2019


COUPLES SWEPT AWAY, JAMAICA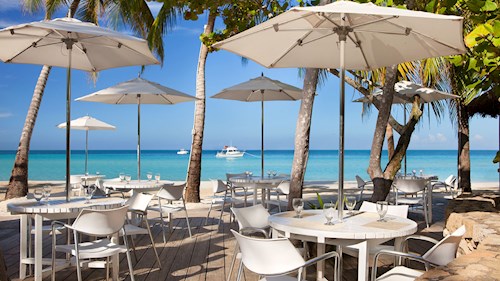 7 nights from €1,945 per person sharing a Garden Verandah on All-Inclusive.
OFFER: Save up to 46%
STAY: 01 Jan - 31 Oct 2019


INDIAN OCEAN & ARABIA LUXURY OFFERS

JA MANAFARU, MALDIVES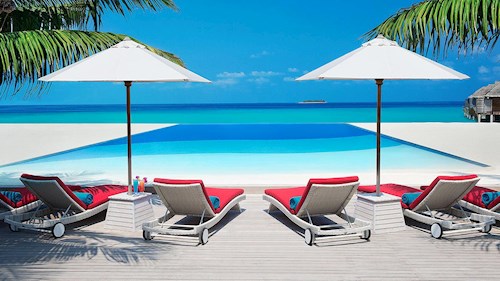 7 nights from €2,985 per person sharing a Water Villa including breakfast.
OFFER: Save 50% + complimentary seaplane transfers + villa upgrade
STAY: 11 Jan - 23 Dec 2019


ATLANTIS, THE PALM, DUBAI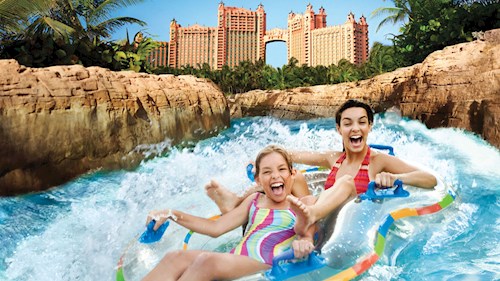 5 nights from €1,595 per person sharing an Ocean King Room on Half Board.
OFFER: Save up to 45% + complimentary dinner with drinks + unlimited Aquaventure waterpark access
STAY: 06 Jan - 21 Dec 2019


HUVAFEN FUSHI, MALDIVES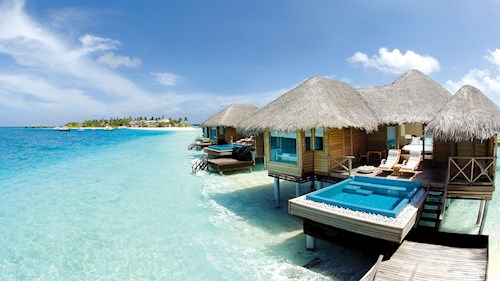 7 nights from €3,935 per person sharing a Beach Bungalow with Plunge Pool on Half Board.
OFFER: Save up to 40% + complimentary Half Board + special benefits
STAY: 11 Jan - 26 Dec 2019


LONG BEACH, MAURITIUS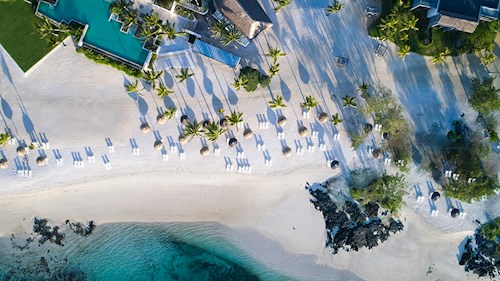 7 nights from €1,899 per adult and €915 per child sharing a Junior Suite on Half Board.
EXCLUSIVE OFFER: Save up to 45% + £100 saving per booking
STAY: 07 Jan 2019 - 06 Jan 2020


LUX* GRAND GAUBE, MAURITIUS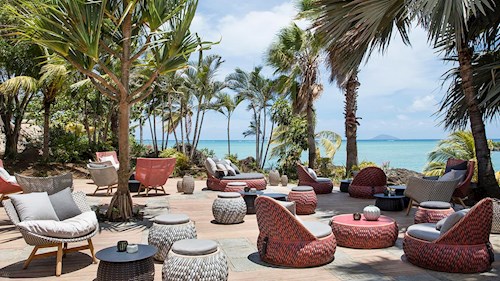 7 nights from €1,779 per person sharing a Superior Room including breakfast.
OFFER: Save up to 45%
STAY: Now – 05 Jan 2020


CONSTANCE BELLE MARE PLAGE, MAURITIUS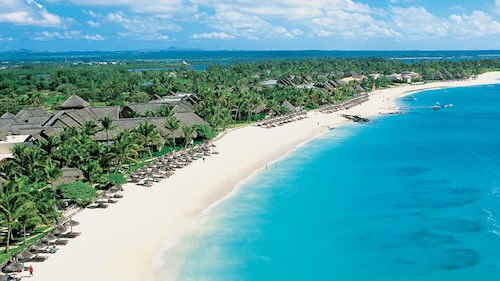 7 nights from €1,955 per adult and €955 per child sharing a Prestige Room on Half Board.
OFFER: Save up to 40% + one child stays free
STAY: 29 Apr - 29 Sep 2019


JUMEIRAH ZABEEL SARAY, DUBAI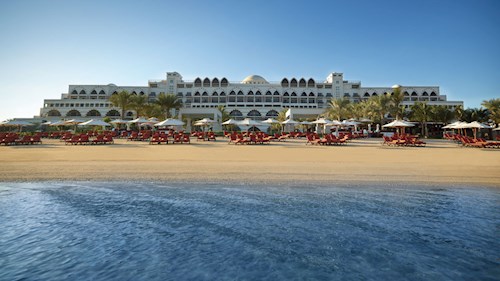 5 nights from €1,309 per adult and €609 per child sharing a Superior King Room on Half Board.
OFFER: Save up to 59% + unlimited Wild Wadi Waterpark access
STAY: Now - 12 Oct 2019


ONE&ONLY THE PALM, DUBAI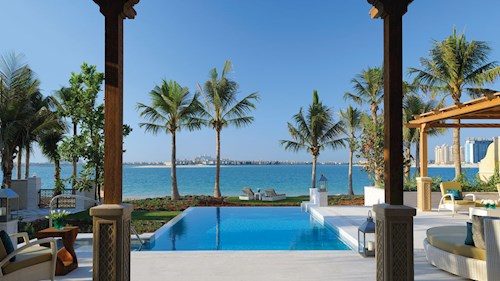 3 nights from €1,489 per person sharing a Palm Manor House Premier Room on Half Board.
OFFER: Save up to 40% + complimentary Half Board + Aquaventure waterpark pass
STAY: 03 Jan 2019 - 07 Jan 2020


ONE&ONLY ROYAL MIRAGE, DUBAI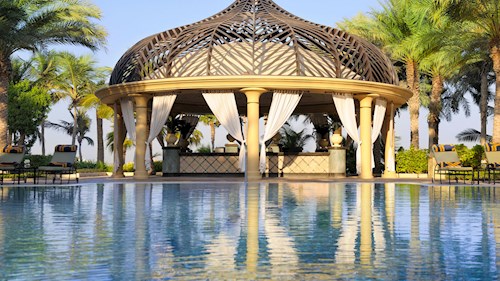 3 nights from €1,225 per person sharing a Palace Superior Deluxe Room on Half Board.
OFFER: Save up to 40% + complimentary Half Board + Aquaventure waterpark pass
STAY: 08 Jan 2019 - 07 Jan 2020


THE H RESORT BEAU VALLON BEACH, MAHÉ, SEYCHELLES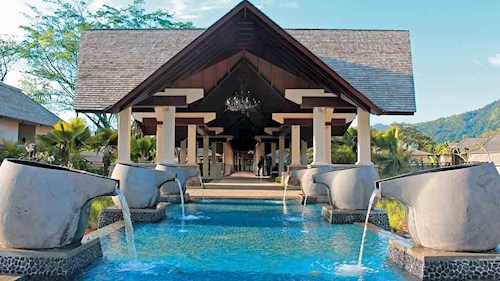 7 nights from €2,479 per person sharing a Junior Suite including breakfast.
OFFER: Save up to 40%
STAY: 09 Jan - 31 Oct 2019


FOUR SEASONS RESORT MAURITIUS AT ANAHITA, MAURITIUS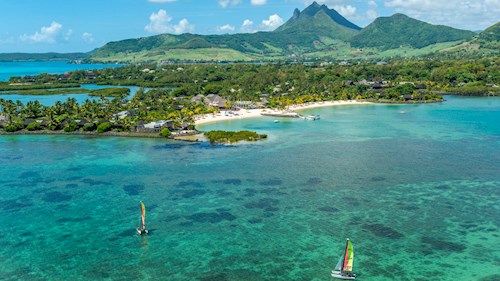 7 nights from €3,055 per person sharing a Garden Pool Villa including breakfast.
OFFER: Save up to 40%
STAY: 12 Jan - 25 Dec 2019


All prices include return scheduled flights, private transfers (shared for boat and seaplane) and the use of a UK airport lounge (where available).

Book by 08 February 2019. If you'd like to find out more about these offers or to book your next luxury tailor-made holiday, give our expert travel advisers a call on 01 431 9700 or fill out the enquiry form below.